Eaton XTOM2P4AC1
Thermal Overload Relays

Adjustable
Setting Range
Normally
Open
Normally
Closed
Short Circuit Protection
by fuses
max. 600 V
AC
by Circuit
Breaker max. 600 V
AC
1.6 - 2.4
1
1
9
15



UL listed File No. E 29184 CSA certified File No. 45958 + 43359 Phase-failure sensitivity to IEC/EN 60 947


XTOM Series Overloads
(1) Overload has one normally closed contact that opens upon trip and one normally open contact that closes when tripped.
Class 10A overload, Trip response from 2 to 10 seconds, Ambient compensated, Bi-Metallic tripping mechanism, Phase failure sensitive to IEC/EN 60947, Manual/Automatic reset button, Built in NO and NC auxiliary contacts.
ZE Overloads
Mount Directly on these Contactors
Mechanical Push Rod for XTOM2P4AC1
Click to View Accessory Options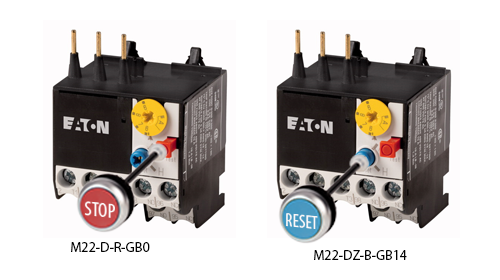 XTOM2P4AC1 Typical Wiring
XTOM2P4AC1 Dimensions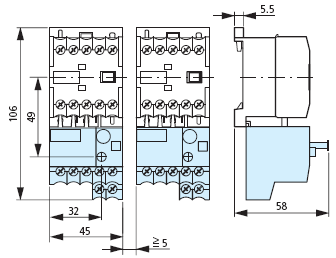 Let our expert sales staff guide you through finding the right products to fit your needs. CALL 866-595-9616.
© 2016 KMParts.com, Inc. All rights reserved.