Eaton Moeller
FAZ Application Guide
Example of UL 489 and UL 1077 Application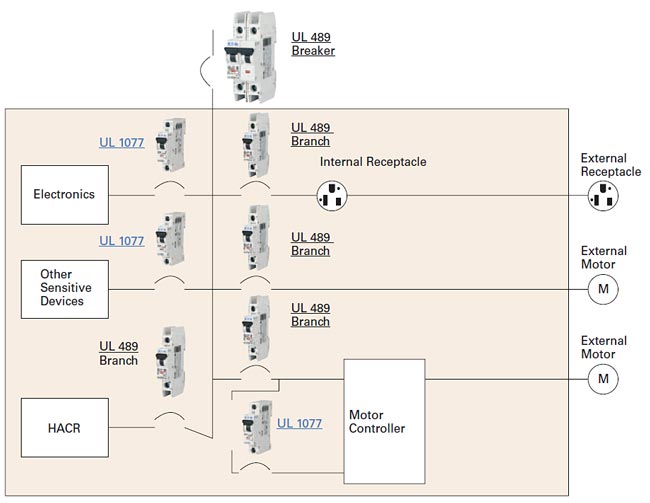 UL 489 circuit breakers
Used for branch circuit protection, internal/external receptacles, external motors and HACR equipment (heating, air conditioning and refrigeration).
UL 1077 supplementary protectors
Used for overcurrent protection within appliances or electrical equipment, where branch circuit protection is already provided or not required.
Note: UL 489 devices can be used in place of UL 1077; UL 1077 devices cannot be used in place of UL 489.
Let our expert sales staff guide you through finding the right products to fit your needs. CALL 866-595-9616.
© 2016 KMParts.com, Inc. All rights reserved.